View almost from the lab... with the Fuji-san.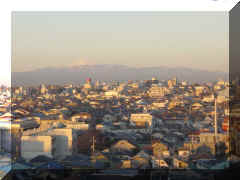 Of course, the building itself is less attractive !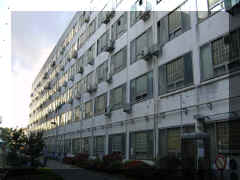 During sakura - cherry blossom.
And during the night, in winter.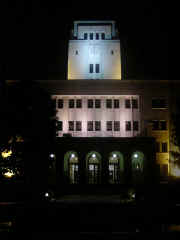 We didn't had snow during the 2001-2 winter (see above), but fortunately the 2002-3 season revealed to be much more interesting...
Oh ja, just a picture to prove that I went at least once in the library!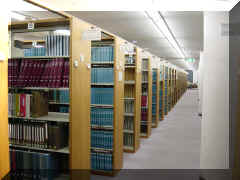 $table="ez_logezboojapan"; include ("/home/sites/site34/users/ced/web/stat/write_logs.php"); ?>